Due to the Covid-19 pandemic our office is currently offering telehealth appointments for individual, group, family, and couples' therapy. In-person appointments are made on a case-by-case basis with the individual therapist. All groups are currently being offered as a telehealth option only. Please feel free to call our office if you have any questions. Thank you.
We are an uncommon practice that helps clients address difficult problems and develop unique solutions.
Visit our about section for more information about our clinicians.
Dialectical Behavior Therapy (DBT)
Are your emotions driving you to extreme and self-destructive
behaviors? Do you have problems with:
anger
impulsive behavior
self-injury
binge-eating or restricting food
substance abuse
developing relationships
If so, then Dialectical Behavior Therapy may be a helpful treatment for you.
Our DBT therapists understand your struggles and can help you find new and effective ways to manage your emotions, effectively solve problems, and have a life that is worth living.
Discovery Counseling & Consulting offers Dialectical Behavior Therapy programs for adolescents, adults, and family members. We can help you develop more effective skills to manage your emotions, manage life's problems and interact with loved ones, with less strife.
Visit our Dialectical Behavior Therapy section for more information or make an appointment online.
Post Traumatic Stress Disorder (PTSD) & Related Problems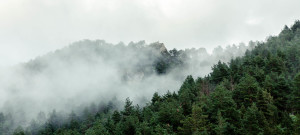 Have you been through a traumatic experience that has left you feeling afraid or unsure?
Do you suffer from intense flashbacks or nightmares?
Do you find it hard to participate in activities or routines that were once enjoyable for you?
If you find yourself being preoccupied with thoughts or images of the traumatic event, you may be suffering from symptoms of Post-Traumatic Stress Disorder.
You do not need to continue suffering from these symptoms. We can help you free yourself from paralyzing fear and avoidance so you can regain control of your life. Prolonged Exposure Therapy, or PE, is designed to treat the avoidance of trauma-related situations, trauma-related thoughts and images, and the unhelpful cognitions that are formed as a result of the traumatic experience.
Visit our Prolonged Exposure Therapy section or make an appointment online.
Therapy for Children & Adolescents
Do you feel like your kids are running the house, and you have lost control?
Are you getting calls from school about your child having problems or not academically performing up to his or her potential?
Children and adolescents face challenges and cultural forces that weren't encountered a generation ago. The tried and true strategies from the past are often not effective in addressing these challenges.
Discovery Counseling & Consulting helps parents develop effective tools to reduce conflicts with their children, and helps children and teens find more effective ways to interact with their parents. We do this through a combination of individual and family therapy.
Individual therapy allows the child or adolescent express their concerns or views in an confidential setting. Family therapy allows the therapist to work with the child/adolescent and their parents to develop solutions to problems
Visit our Therapy for Children & Adolescents section or make an appointment online.
Our Goal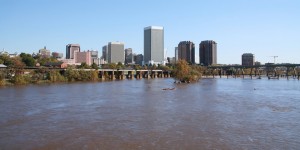 Discovery Counseling & Consulting's goal is to use cutting edge, proven solutions to help you address your concerns. Each of our clinicians has years of experience and training in evidence based practices. While each of us have expertise in different areas, all share a commitment to using proven strategies to help you solve your problems and achieve your goals.
Visit the about us section for more information about our clinicians and our practice.